Facility-Picture-104-scaled-1 (1)
Superior Treatment for Addiction
Now Accepting the Majority of Insurances
the haven Detox New england
The Haven Detox New England offers private drug and alcohol detox in Massachusetts.
Through each of our drug and alcohol addiction treatment programs, we strive to give our patients the highest quality of care. Guiding everyone we treat toward a life of recovery and success—The Haven Detox New England offers drug rehab, medical detox, and residential treatment for a life free from addiction.
In this mission, our expert staff uses evidence-based addiction treatment services and therapies to identify, heal, and overcome underlying causes of addiction. With an individualized approach to drug rehab, assisted detox, and inpatient addiction treatment, we meet the unique needs of each person in our care.
Our residential treatment facilities and inpatient drug rehab centers have treated addiction, substance use, and alcoholism for years—with thousands of satisfied patients. At the Haven Detox New England, freedom begins.
Why Choose The Haven DETOX New England
Proven Philosophy
The Haven Detox New England is a private drug and alcohol rehab center as well as a residential substance abuse treatment facility with years of experience healing alcoholism and addiction. We understand individual needs and emphasize custom, comfortable care.
Medically Supervised Detox
We aim to ensure that patients experience comfort in safe-and-effective detox. After the drug and alcohol detox stages are complete, healing begins through addiction therapy once the patient is free from the alcohol and drug detox symptoms that require our 24-hour supervision.
Evidence-Based Treatment
The Haven Detox New England uses proven detox tapers and medication-assisted detox plans that research shows to be most effective. We offer medical care from certified doctors and nurses around the clock to ensure the safety of our clients during the drug or alcohol detox timeline.
Custom Care Plans
We understand that everyone's needs are different at The Haven Detox New England in Massachusetts. We build individualized addiction treatment plans to build a successful recovery journey from detox to residential treatment and beyond.
Case Management
The Haven Detox New England understands that you carry responsibilities outside of drug rehab and addiction treatment. Our caring case management staff works tirelessly to help those in our care handle outside needs while staying at our drug rehab center or alcohol detox facility.
Aftercare Planning
Medication-assisted and medically supervised detox is often the first step toward a life of recovery. After completing detox, many clients choose an inpatient residential addiction treatment center. We work to match you with a program that meets your needs, whether in our 30-day residential program or elsewhere.
Our Promise
Cutting-Edge Treatments
The Haven Detox in Massachusetts takes a client-centered approach to treating addiction. Whether beginning with drug and alcohol detox or inpatient and residential treatment—we focus on providing the most effective, comfortable care for you.
---
Massachusetts Drug and Alcohol Rehab
The Haven Detox New England focuses on individual drug and alcohol recovery in every addiction treatment service, therapy, or rehab program. Full rehabilitation from drugs and alcohol requires a multi-faceted and individual approach to treatment with care and compassion. The Haven Detox New England cares for the medical and mental health needs of each patient personally.
---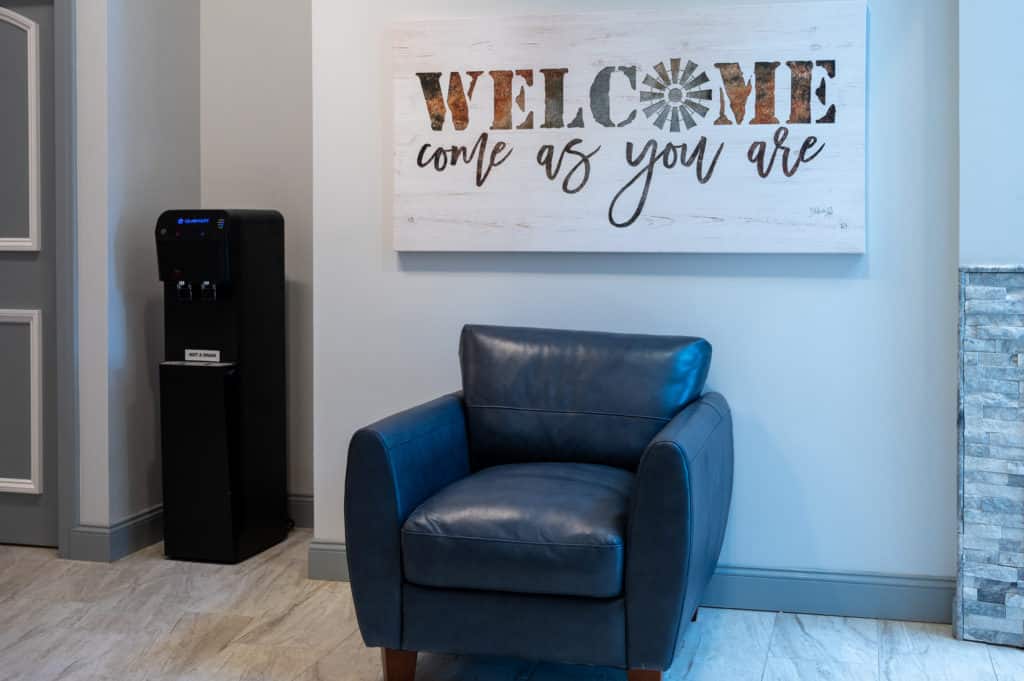 Dual Diagnosis Treatment
Many who suffer from addiction have another mental health disorder that demands treatment during recovery. A dual diagnosis or co-occurring disorder means that in addition to substance use treatment, the patient can benefit from community treatment, contingency management, and cognitive or dialectical therapy. The Haven is fully equipped to treat multiple diagnoses.
Drug & Alcohol Detox
Detox is the first—and often most daunting—step in any addiction recovery journey, but our medical detox program understands individual comfort. Whether recovering from alcohol, opioids, or other substances—the Haven promotes a safe, pain-reduced detox experience supported by an expert medical team, around-the-clock monitoring, and as-needed medication.
Inpatient Residential Treatment
Residential, inpatient services at the Haven introduce critical drug and alcohol rehab services to provide the foundation for lifelong recovery. Inpatient drug treatment at The Haven Detox New England in Massachusetts offers private access to addiction therapies, medication management, and 24/7 supervision in a drug-free environment to promote healing and overall health.
---
Most Insurances accepted.
Recover and Heal at The Haven Detox New England
Once you reclaim your body through detox, rejuvenate your mind in residential therapy, and recover your power with freedom from addiction—you'll see how choosing individual treatment and comfortable care by contacting The Haven was a turning point in your life. Start recovery at an effective, safe drug rehab center, and see how life can radically change in a matter of days.
The Haven Detox in Massachusetts is an addiction treatment center defined by individual excellence. Our drug and alcohol detox services in Massachusetts treat drug abuse and alcoholism through research-backed, clinically effective methods. We pride ourselves on the excellent standard of care and comfort each patient receives on our campus.
Become free from addiction and substance abuse, and create a life of recovery today. Contact The Haven Detox New England.